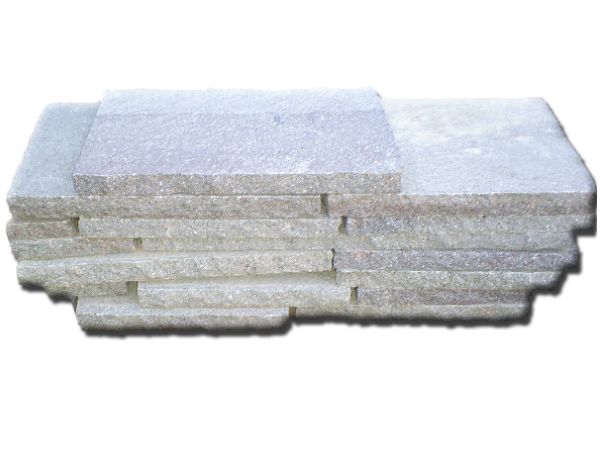 Split (or "rough" cut) tiles are of quite irregular squared shape, and they are employed for public exterior- and interior spaces. Sawn tiles, thanks to their regular shape, perfectly suit – whereas – inside flooring solutions.>br />Very fine realizations are represented by indoor paving projects, through polished or semi-polished tiles.
TILES
(Thickness from 2cm to 5cm)
TYPE
THICKNESS
cm

SAWN

SPLIT

POLISHED

SEMI-POLISHED

10
15
20
25
30
35
40
NB. tiles are also available in different thickness and in fix size.