Who We Are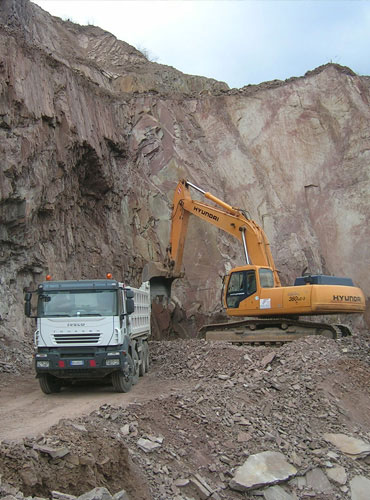 Since 50 years, "Valenti Nicolò S.r.l." has been an experienced company, specialized in all porphyry products' supply.
With high capability, reliability and professionalism, they select fine material in red- grey- and rose color shades, which is being worked both traditionally (through split machines) and employing latest generation saw machines.
"Valenti Nicolò S.r.l." is operating in mining and processing of all kind of products, concerning outdoor- and indoor flooring: tiles, irregular slabs (also called "opus incertum"), cobbles and any cladding solution you might need, being manufactured through qualitative stone.
Besides to supply, company is also able to provide for porphyry installation, carried out by skilled and qualified handworkers.